Founded in 2014, Vespa Group is an Indianapolis based technology consulting firm that has established a brand for bringing great value to a variety of public and private sector organizations.
Vespa Group's staff, our partners, and our ability to reach deeply into an elite network offers our clients best-of-breed professionals to solve their most challenging problems. We know how to find the right technology, the right tools, and most importantly the right people to form teams that develop and implement world class solutions.
Lean on our expertise to ensure your technology, intelligence, and security goals are met.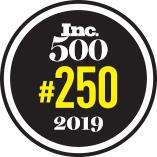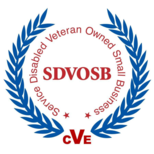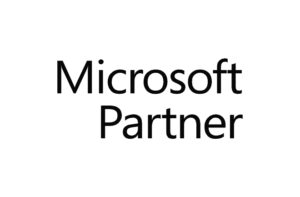 ---
Our VALUES
01. ABSOLUTE TRUST
Our clients know we will do the right thing, taking care of their needs with integrity, candor, and confidentiality.
02. WORLD CLASS SERVICE
Our attentiveness, availability, dedication, and attention to detail are what set us apart.
03. ELITE PROFESSIONALS
We are proud to hire and partner with only the best and most carefully vetted professionals who have a proven track record in their field of expertise.
04. UNPARALLELED SOLUTIONS
The teams we assemble can solve the most challenging problems. If we can't offer a solution, we'll find someone who can.
Cloud Solutions
As a Microsoft Gold cloud partner, we have proven our ability to deliver world class cloud solutions with a focus on security, identity, infrastructure and platform, data analytics, productivity, and mobility.
Additionally, Vespa Group is an official Microsoft Certified Cloud Solution Provider (CSP), and we have the ability to re-sell into both the Microsoft commercial and U.S. government clouds. Our competitive pricing and expertise in architecting solutions make us a great fit for businesses of all sizes.
Data Architecture & Analytics
Our staff are experts in architecting data storage solutions for software applications, data warehousing, archiving, and data aggregation. Our services include designing data models, implementing and developing databases within MS SQL Server, MySQL, and MongoDB just to name a few. We have experience with a wide range of application and system architectures and are accustomed to working with complex customer requirements.
We're here to help our customers aggregate large amounts of data and then turn it into decisively actionable intelligence through the use of advanced analytics, business intelligence, process optimization, and data visualization.
Enterprise Applications
Vespa Group experts stand ready to assist enterprise customers with:

Robust production ready, but customizable, applications such as Dynamics 365 or PowerApps,
Process automation and integration with Flow, Logic Apps, or Azure Functions,
Complex enterprise data and application integrations, or
Custom software applications
Vespa Group's Team has delivered best in class system integration solutions including connecting disparate systems, implementing Single Sign-on (SAML), interfacing to legacy applications, communicating to Web Services, and securing server-to-server communication.
We have a proven track record of building robust, unit-tested software solutions using modern technologies and industry best practices, including:
.NET Core 2.x, .NET Framework 4.x, Web API, and MVC
JavaScript, Typescript
C#
Resharper Code Coverage
XUnit Testing
NodeJS
Python
NPM, Nuget
Staffing & Resource Management
Vespa Group has a proven track record of assisting clients with their recruiting, staffing, and resource management needs.   Vespa Group has placed hundreds of resources (either direct placement, temp-to-hire, or staff augmentation) for customers of all shapes and sizes. 
We take great pride in working closely with our clients to Assess, Recruit, and Retain the talent they need to successfully and efficiently run their businesses.
Cyber Security Training
Our cyber-security training services are provided by highly vetted industry experts and professionals from the U.S. Intelligence and Special Operations communities.  We work closely with select clients to identify their unique training requirements and assist in designing and implementing world class solutions.   
Machine Learning & Artificial Intelligence
Leveraging the power of machine learning and artificial intelligence is easier than you think.  Vespa Group can assist with integrating cutting-edge technology into new or existing applications. 
Whether you need to arm your employees with real-time predictive analytics using Azure ML, incorporate Cognitive Services into an application, or develop custom models and algorithms, Vespa Group is here to assist.